How to Defend Against AI-Powered Attacks in 2024 and Beyond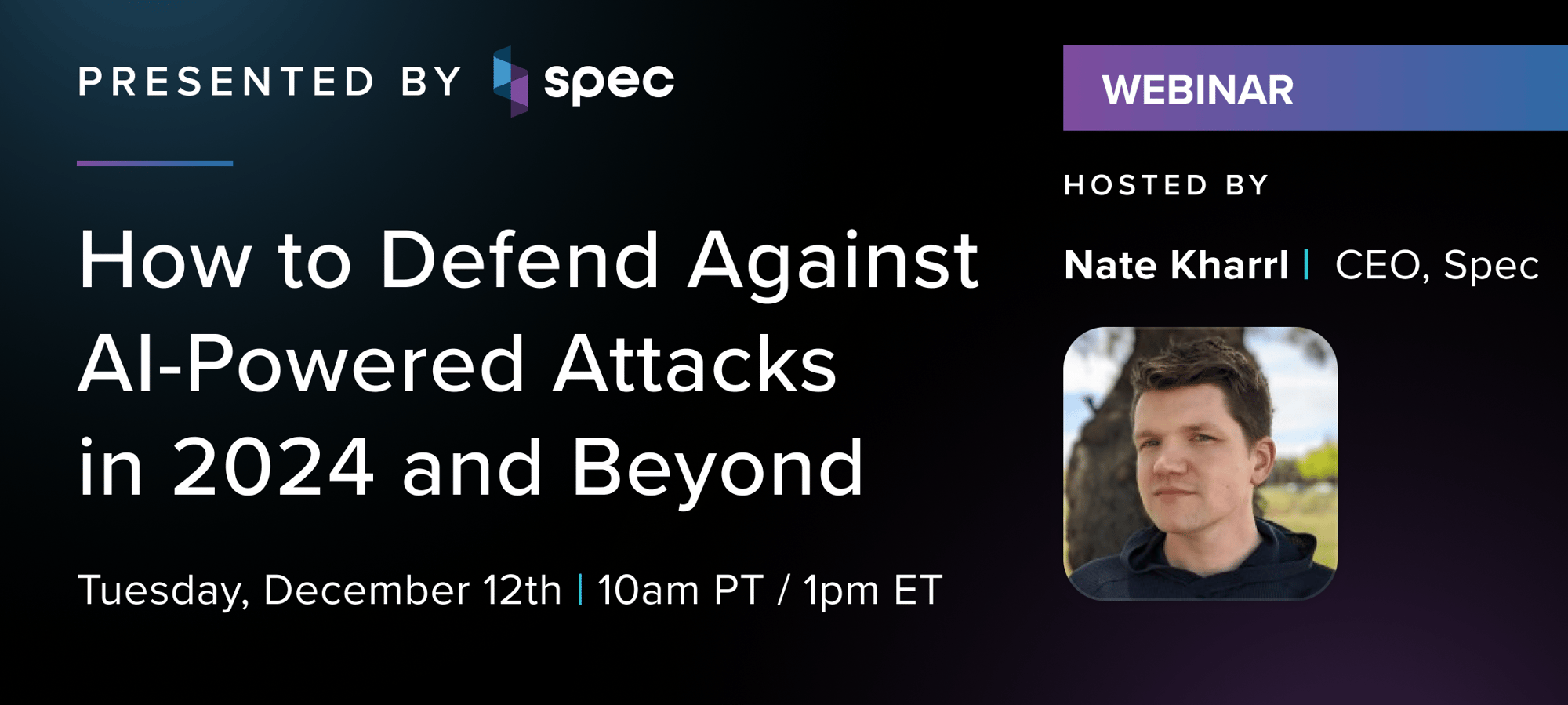 AI-powered attack tools give threat actors a dangerous level of visibility into your cyber defense stack. With this, attackers can now target vulnerabilities in your defenses and cause unprecedented levels of disruption.
Join Spec CEO Nate Kharrl as he delves into this evolving trend and discusses strategies to bolster your defenses against AI-powered attacks.
In this webinar, you'll learn how:
Cybercriminals are winning with AI
Customer Journey Security protects the integrity of your business
Proactive protection and real-time response enables your team to mitigate risk and focus on growth